ABC Licensing
The Lure of the Liquor License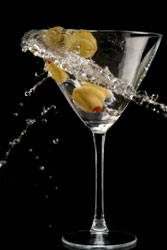 A liquor license provides an attractive addition to many small business owners, offering higher profit margins, simpler business models, and of course happier customers.
Before you can take advantage of these "liquid profits", however, you need to comply with the laws and regulations of the Alcoholic Beverage Control. These laws can vary between businesses, depending on the concentration of ABC licenses in your area, relationship with local law enforcement, and the type of operating concept in place.
Time is of the essence in these transactions, and the approval process involves many detailed code requirements and potential pitfalls.
As experienced permit expeditors, Compass First identifies and addresses potential issues before they become a problem, sidestepping the many hurdles that typically overwhelm applicants and slow this process down.
Contact us
today for assistance with:
Selling your existing license
Buying an existing license
Location Inspections and Site Approval
Original License Applications – Direct to ABC
License Purchases and Contract Negotiations
Escrow Coordination and Process
License Upgrades and Condition Modifications
Corporate Stock Transfers
Patio and Premises Expansions
Settling Tax Liens
Protest / Dispute Resolutions with Neighbors and Law Enforcement
Common ABC License Types:

Type 48 – Full liquor (no food requirement)

Type 47 – Full liquor (with kitchen)

Type 41 – Beer and Wine (with kitchen)

Type 42 – Beer and Wine (no food requirement)

Type 40 – Beer only (on-sale)

Type 58 – Catering License